"Felting" presented by Marcie Adkins
July 3 @ 2:00 pm

-

3:00 pm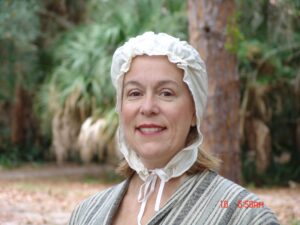 What is Felting? Basically, it is the process of turning a protein fiber (meaning animal fiber) such as sheep wool, alpaca, mohair, yak, etc. into a piece of fabric by connecting the individual fibers.
Felting is an age-old craft and is the oldest known textile. Possibly developed in the Middle or Far East, felting is a process that has evolved with local traditions wherever it was used.  Felt caps from the Early Bronze Age are on display at the National Museum of Denmark in Copenhagen. Evidence of several felt shops, or factories, have been identified at Pompeii. Felt fragments dating to 6,500BC have been found in Turkey.
As in ancient times, felting is still used today to produce tents (yurts), rugs, shoes, hats, luggage and clothing, and it is still used today, by kids in kindergarten to nomads on the great plains of Central Asia living in felt yurts. The technique is basic, requires very little experience or tools, and "mistakes" may well lead to interesting results.