Primitive archery shoots are held at each monthly meeting of the Florida Frontiersmen, the first Sunday and preceding Saturday of every month. There are practice targets and an arrangement of 3D targets for scoring. The Florida Frontiersmen Inc. Archery Program has level 2 USA Archery coaches to assist in training our youth, men and women in the skill of archery plus educates them in the procedures of range safety and set up.
We have the following primitive archery categories Men, Women, Cubs (up to 12 years), Youths (13 to 16 years).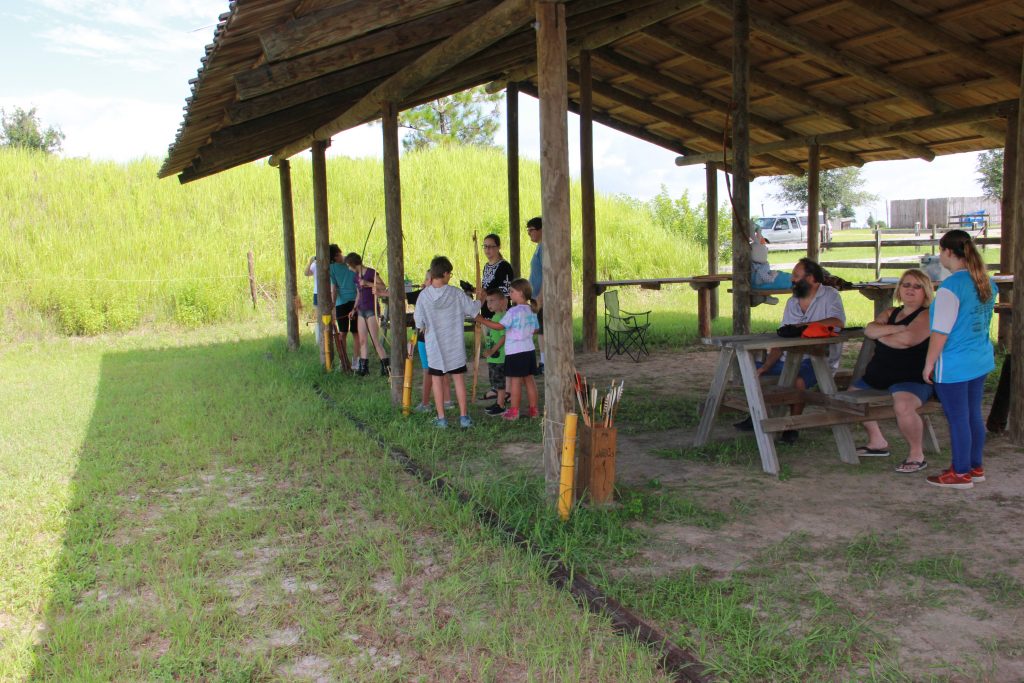 Our Sakkwa Range is used for Alafia River Rendezvous® and in one of the largest primitive archery events in Florida. Over 240 Men women, youth and cubs attend "The Florida Primitive Bow Championship." There is also a Fred Bear shoot in which everyone comes home a winner.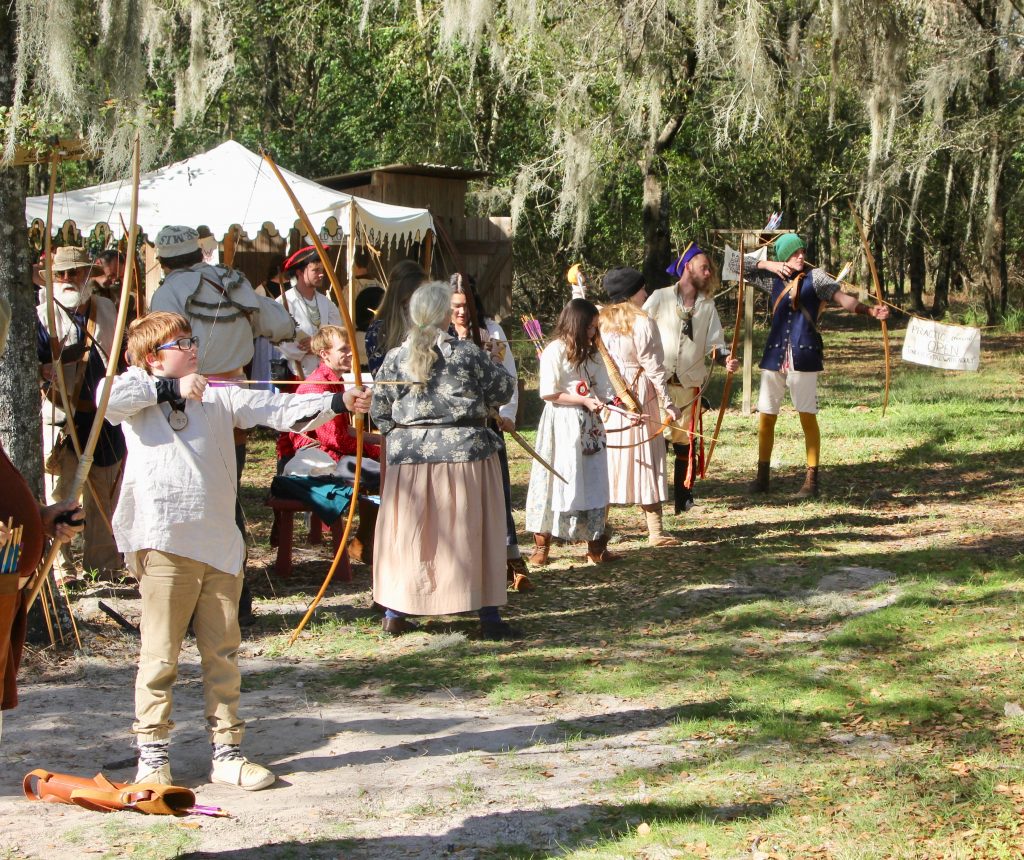 The Florida Frontiersmen Archery Program emphasizes primitive archery using natural materials, before the invention of plastic, carbon fibers and fiberglass.
We feel this education in pre 1840 skills is essential to understanding the rich and diverse history of our nation. These natural materials, wood, sinew, feathers, horn, and river cane were what our early American ancestors would have used to harvest game and save precious black powder and lead. Of course the Native Americans were skilled archers taking Deer, Bear, Bison, Elk and other game to sustain their communities.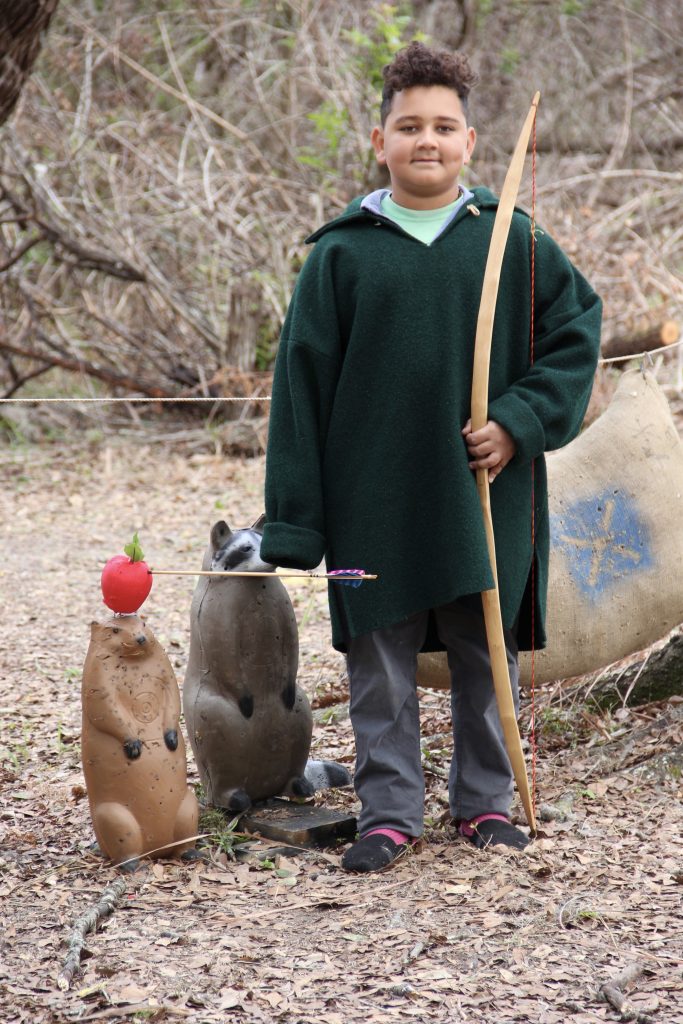 Gracious contributors like the Robinson Foundation help make things happen.
The Florida Frontiersmen Archery Program is a partner with the "Florida Youth Conservation Centers Network."
"Florida Frontiersmen Inc. Archery Program" is also funded in part by a grant from the nonprofit "Fish & Wildlife Foundation of Florida" via proceeds from the "Wildlife Foundation of Florida" license plate. Since it's founding, the Foundation has raised and given away more than $45 million for conservation, outdoor recreation and youth programs and camps. For more information, please visit wildlifeflorida.org or call 850-922-1066